WHAT IF you could be clear about WHO YOU ARE, overcome the judgement and comparisons in your life, realise your TRUE WORTH so you can see the world in an EMPOWERING WAY and feel great about yourself every single day?
In this 90-day reset program, we'll teach you the tools to create the life you want!
The training, tools and community in Raise Your Vibe will give you access to the SUCCESS PRINCIPLES to becoming your best self and finally let go of the limiting beliefs and negative emotions so you can finally be FREE!
We'll unpack the principles to assist those who are new to personal growth, or self-development enthusiasts, seeking a deeper understanding to achieve the life they desire.


90 Day Reset
In 90 Days we will do some soul searching, we will discover what lights you up and conquer all that hold you back.
Let us take you on a journey of self discovery.
We will be covering 90 Topics over the 90 Days. You will have videos, and exercises everyday. ( This is not a course where you get one video and task a week)
The 90 Day Reset is the ultimate challenge to really get to know yourself on so many levels. At the end of every 30 days there will be a live zoom Q & A to connect with Carol, Tia and each other. We can`t wait to meet you.
There is also a private Facebook group to connect and share your experiences.
Questions? Contact us here
Phone 1300 800 356
NZ Free Call - 0800 003 170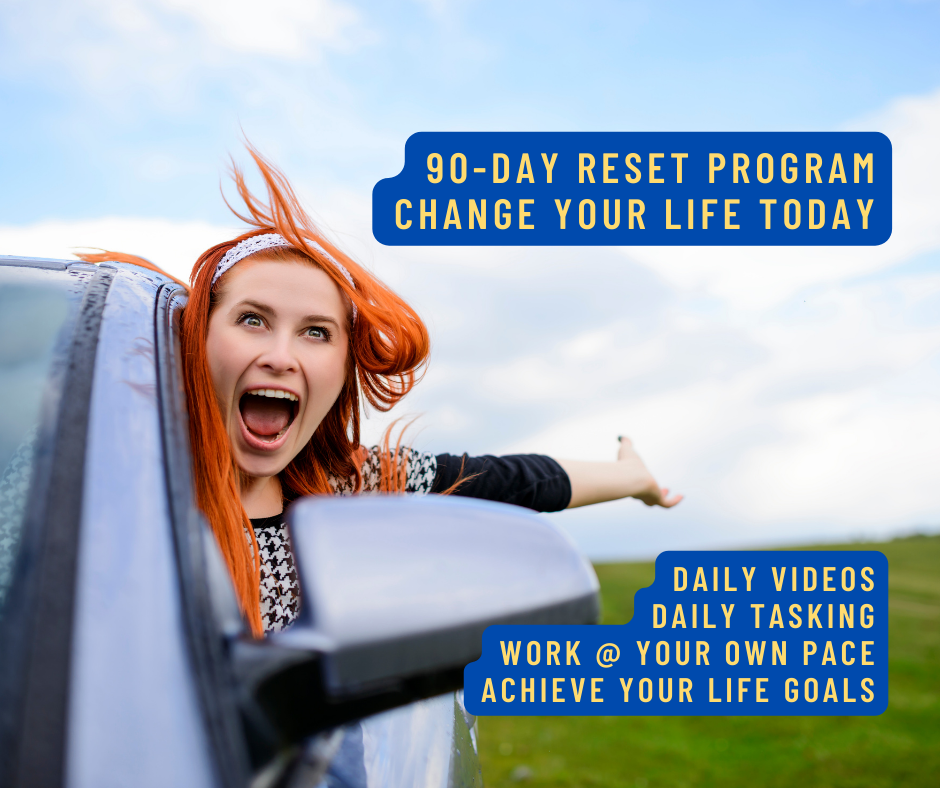 Check your inbox to confirm your subscription